The Map
An opera with moments of comedy and Epicurean Philosophy,
words and music by Jay Hamilton
The Overture to The Map



The Map
an opera by Jay Hamilton
a 4-5 scene bare bones performance Has Occurred and was recorded both in the studio ,
some pictures are linked below and the audio can be accessed by using this link 5 scenes from The Map .
Please check in occasionally for updates.
We continue to seek funding for producing the entire show. If you have ideas or connections you think we should pursue please contact us. Thanks


~

The Map
is an opera featuring two historical figures,
Ninon de L'enclos
and
Charles Saint-Evremond
, who were friends and Epicureans of a French Salon in the late 1600's.
A rival of L'enclos, Madame D'Scudery, invented a board game during this period. "Popular throughout the courts of Europe, it was called in various languages, 'A Map of Love'." It's board usually depicted a country with lakes, mountains, rivers and places one had to traverse in order to reach their goal of a loved one.
Two of the more remarkable things about L'enclos was that she never married, insisting instead on an independent life for women, and that she served as a Dear Abby for her time. In that capacity, she penned a set of letters to a young man containing advice on the ways of love and how to achieve his goal of winning over the heart of the woman he loved.
My opera employs the characters Ninon de L'enclos and Charles Saint-Evremond as guides for two young people on a journey to find what they most desire. Which in Epicurean terms is themselves.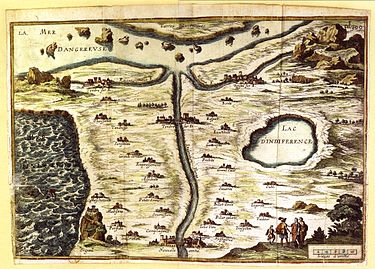 A synopsis of each scene of the opera is
here
We are seeking funding if you have questions/interest please write to
jay
@
soundand.com.
To get updates and on the mailing list please write to
themap
@
themaptheopera.com
A photo of Ninon and Charles at the first rehearsal
A pdf set of photos from the 2nd rehearsal

The people listed below were involved in the performance and recording,
Roger Nelson- Conductor
Jean Sherrard- Director.
Jay Hamilton (bio)
L'enclos (Mezzo)- Stephanie Rodousakis
Duc (tenor)
Sid Law
the young man
Prin (soprano)
Emma Lynn
the young woman
Charles Saint-Evremond (bass/baritone)
Michael Heitmann
A friend of Duc's (tenor)- Revere Taylor
Clarinet 1- Clarissa Thompson
Clarinet 2- Alexander Tu
Cello- Caelan Sun
French Horn- Andrew Angelos
Contrabass- Kerry Fowler